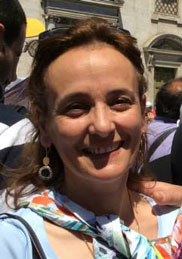 It has been reported that "the chairman of a parliamentary committee is to suggest the decriminalisation of sexual activity between minors aged 13 to 15. Labour MP Etienne Grech, who chairs Parliament's Standing Committee on Health, said he would raise the possibility during the next meeting of MPs…" (timesof malta.com, June 8).
We are discussing children between the ages of 13 and 15. Early sexualisation of children will have long-term consequences health-wise for the children involved, but it will also affect the outcome of their life choices. These same children will face a trail of abuse from sexual predators without protection and from an earlier age .
Consider the following extracts from Psychology Today. It is a well-known fact that access to sexually explicit material on the internet at an early age can contribute to early sexualisation of children. A 2012 study published in Psychological Science found that the more teens were exposed to sexual content in films, the earlier they started having sex and the likelier they were to have casual, unprotected sex.
The earlier a child is exposed to sexual content and begins having sex, the likelier he or she is to engage in high-risk sex. Research shows that children who have sex by age 13 are more likely to have multiple sexual partners, engage in frequent intercourse and have unprotected sex and use drugs or alcohol before sex.
In a study by researcher Jennings Bryant, more than 66 per cent of boys and 40 per cent of girls reported wanting to try some of the sexual behaviour they saw in the media, which increases the risk of sexually transmitted diseases and unwanted pregnancies.
It seems that the media projection of sex as some sort of a 'cool' thing to be doing is reaping its fruits. In this golden age of internet access, children have direct access to pornography in our homes.
They have internet on their phones as well as cameras for selfies and sexting. All this from a very young age.
Who is to blame if they get lost navigating through this vast plain of progressive media? Are they being instructed on how to be media wise and safe when surfing the internet?
Are they being warned of predators that are on the lookout for innocent children? Will they be able to make a distinction between virtual relationships and real relationships?
Some children are spending more time on virtual relationships than on real ones, including relationships with their very own families.
Online long-term friendships and romance tend to fizzle out unless accompanied by physical meetings and face-to-face encounters. In the tender adolescent phase, there is a lack of emotional maturity and impulse control, coupled with poor judgment, especially if youths are unaware of the turbulent effects of their own hormones. The last thing they need is someone encouraging them to engage in promiscuity instead of learning self-control.
This is what happens when we, as a society, fail our children. We fail to present the holistic picture of sexuality within the context of a lifelong, secure relationship. We fail them when we present sex as a flagrant hobby to engage in without any consequences.
We fail them when instead of presenting models based on healthy, respectful relationships affirming self-worth and love, we confuse them with cheap alternatives that will ultimately hurt them. We tell them about sex but not about making love within marriage and, worst of all, we give them contraception to be safe. It is like telling a child that a live electricity wire can electrocute you if you touch it but that he or she can still play with the live wire with an insulating glove.
I suggest that we can do more for our kids than Grech's suggestion.
We should be seeking to help preserve our children's youth in a multitude of ways. The solution is not giving them earlier or more access to something that they are not mature enough for but helping them to grow, mature and develop in a holistic manner such that they can make better life choices later on in their lives.
Dr Miriam Sciberras